About the Interguild
Hannah and the Pirate Caves Interguild
Who are we?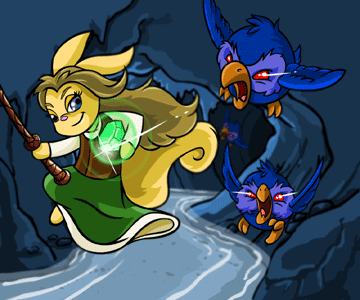 The HATPC Interguild is dedicated to Neopets' game, Hannah and the Pirate Caves (abbreviated as HAPTC), and the CaveMaker program, which lets you make your own levels in the game. There were several guilds (clubs) on Neopets dedicated to this game, but the caving community soon began to shrink. In an effort to keep the concept of cavemaking alive the major guilds united under this site. Now, we are the biggest group of cavers ever. We have turned a simple feature into an art, and have also discovered a number of useful glitches within the game that make our levels more interesting.

Because the Interguild is dedicated only to HATPC, we have nothing to do with neopets. Even though, we still link to the seperate neopets guilds that have joined us, the real community is here at the site and at our forums. So even if you've never heard of this game or Neopets before, be sure that this is NOT a Neopets fansite, but instead it's a site to help you share your levels with others and learn how to perfect your own levels.
Joining the Interguild
If you know of any groups that are still dedicated to making levels in Hannah and the Pirate Caves, you can get them to join us simply by contacting us.